Qatar-OSCAR 100 Narrowband WebSDR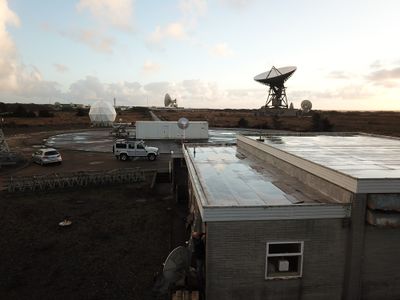 This WebSDR, hosted at Goonhilly Earth Station in Cornwall, enables you to listen to the Qatar-OSCAR 100 Narrow band transponder onboard the Es'hail-2 satellite.
You can read more about this WebSDR & Spectrum Viewer station at wiki.batc.org.uk/Es'hail-2 Ground Station
GPS Frequency Reference Status: PLL:

---

, GPS:

---
It seems you are using a mobile device; click here to switch to the mobile version of this site.
Your browser does not seem to support HTML5 WebAudio; please try a recent version of Firefox, Chrome, Opera or Safari.
---



Filter:

?

kHz
---
squelch autonotch
---
Audio recording



?
dB; peak
?
dB;
---
Volume: mute
---
Signal strength plot:
Waterfall zoom





---
---
More information about the WebSDR software can be found on
www.websdr.org
---