Qatar-OSCAR 100 Narrowband WebSDR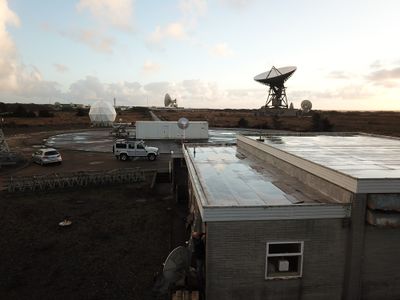 This WebSDR, hosted at Goonhilly Earth Station in Cornwall, enables you to listen to the Qatar-OSCAR 100 Narrow band transponder onboard the Es'hail-2 satellite.
You can read more about this WebSDR & Spectrum Viewer station at wiki.batc.org.uk/Es'hail-2 Ground Station
Frequency Stability: We're seeing occasional (every few hours) loss of lock on the GPSDO causing significant (~2KHz) frequency drifts as it relocks. It appears that our GPS antenna or feed has suffered damage in Storm Bella on 27th December (68mph gusts recorded on the site). We'll repair this as soon as current circumstances allow.

Current Status: PLL:

---

, GPS:

---

, Count of lock losses:

---

.
It seems you are using a mobile device; click here to switch to the mobile version of this site.
Your browser does not seem to support HTML5 WebAudio; please try a recent version of Firefox, Chrome, Opera or Safari.
---



Filter:

?

kHz
---
squelch autonotch
---
Audio recording



?
dB; peak
?
dB;
---
Volume: mute
---
Signal strength plot:
Waterfall zoom





---
---
More information about the WebSDR software can be found on
www.websdr.org
---